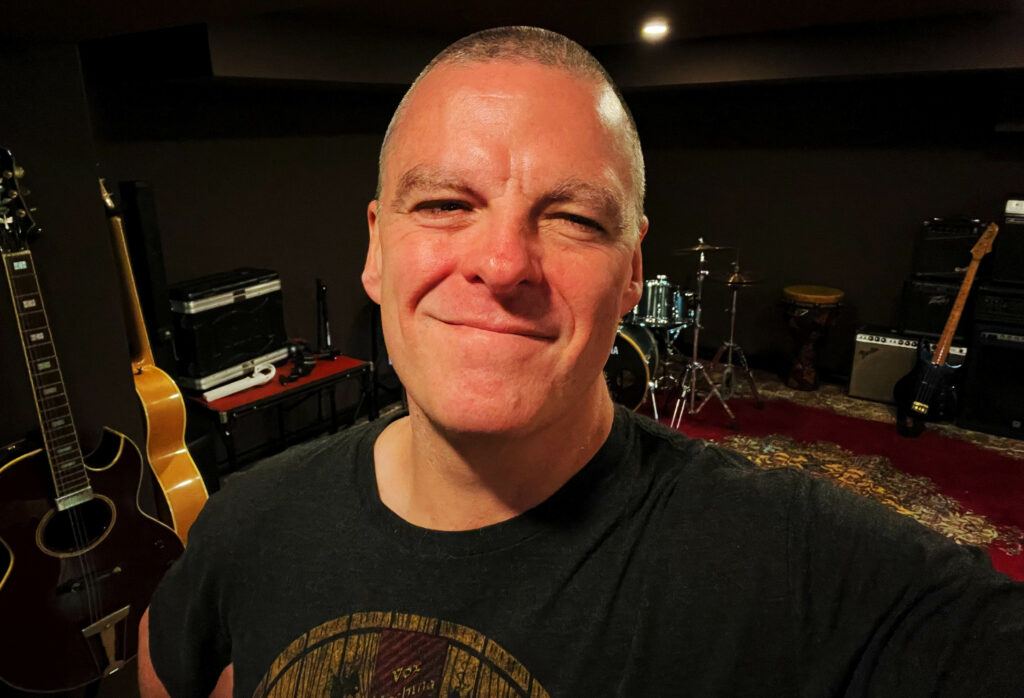 Welcome to LV Studios – Where Your Music Takes Flight!
Owned and operated by Montreal Indie Songwriter / Producer Paul Tebo, your audio production project is in the caring hands of a seasoned professional who's passion for music is unequivocally yours to share, transforming your project into a true work of art.
2023 PRICING
PRE-PRODUCTION

Ignite Your Sound with Pre-Production Expertise
Dive into your creative process with LV's complimentary services:
Preliminary Design Discussion

: We value your vision. Let's lay the foundation of your project with Tebo's Material Review and a 1-Hour Design Discussion –

at no cost to you

.

Additional Design Discussion

: Need more time to fine-tune your ideas? We offer extended discussions at

$50 per hour

.
STUDIO RECORDING

Crafting Your Masterpiece – Studio Time
Capture your sound in LV's warm and inviting acoustic space for just $450 a day, which includes:
4 Hours of Recording: Immerse yourself in the rhythm with full access to LV's stock equipment.
2 Hours of Standard Editing/Mixing: Tebo's fine-tuned ears are at your service.
1 Mix Revision: We fine-tune details based on your initial feedback so it resonates with your intent with one mix revision included in the daily rate (additional mix revisions at $50 per hour as needed).
Digital Deliverable: Your artistry, delivered in the modern digital format.
RETAKES

Refine Your Tunes – Recording Retakes
Hit the perfect notes with a half-day retake session for $200 as needed:
2 Hours of Recording: For when you're close to perfection.
1 Hour of Standard Editing/Mixing: Essential to delivering final tracks.
LV STOCK EQUIPMENT

Elevate Your Sound with access to LV's Stock Studio Gear
LV Studios boasts the following gear on-site:
Yamaha Stage Custom Kit
Taylor 210ce Acoustic Guitar w Preamp
Yamaha FG375-S Acoustic Guitar w Preamp
Remo 14″ Djembe
Mano Percussion Congas
Peavey Mark IV Bass Head
Lewitt LCT 440 Pure Large Diaphragm Condenser
Lewitt LCT 040 Pencil Condensers
Shure Beta 52A Kick Drum mic
Shure PGA56 Tom mics
Shure SM58 Dynamic Mics
PREMIUM EQUIPMENT

Elevate Your Sound with Premium Gear
Premium Gear Access: For the audiophiles seeking exceptional quality, our fellow studio owners and third-party premium gear suppliers awaits your command (cost to be determined), truly any audio dream you may have is within your grasp and depends entirely on your budget.
SESSION PLAYERS

Ensemble Excellence – Session Players
Tebo's Touch: Add the convenience and accesibility of Tebo's multi-instrumentalist skills to your production for $150 per track, complete with a standard edit and basic mix.
Hired Guns: Elevate your sound with our seasoned pros for $250 per track, editing and mixing included.
BEHIND THE SCENES VIDEO FOOTAGE

Capture the Moment – On-Site BTS Video Footage
Behind-The-Scenes: Take home the raw, uncut story of your session for just $100, delivered via the cloud.
VIDEO EDITING

Visual Harmony with Personalized Video Editing
Craft your final video from your behind the scenes footage: For $250, we'll edit a full day's session footage, or $150 for a retake session, bringing your recording session to life visually.
PRO MIXING & MASTERING
Beyond Mixing – Premium Mixing & Mastering
The Final Polish: Inquire about our third-party Premium Mixing and Mastering services to give your project the pristine finish it deserves (cost to be determined).
PHYSICAL MEDIA

Tangible Memories – Physical Copies
Hold Your Music: Want a physical manifestation of your work? We'll arrange for high-quality copies (cost to be determined).
LV STUDIOS COMMITMENT

Our Commitment to You
Prices listed are in Canadian funds and are the first step in our transparent journey together, exclusive of tax. We're committed to ensuring you're delighted with the final product, which will be delivered upon full payment.
At LV Studios, your music's potential is limitless. Let's embark on this creative adventure together – book your session now!